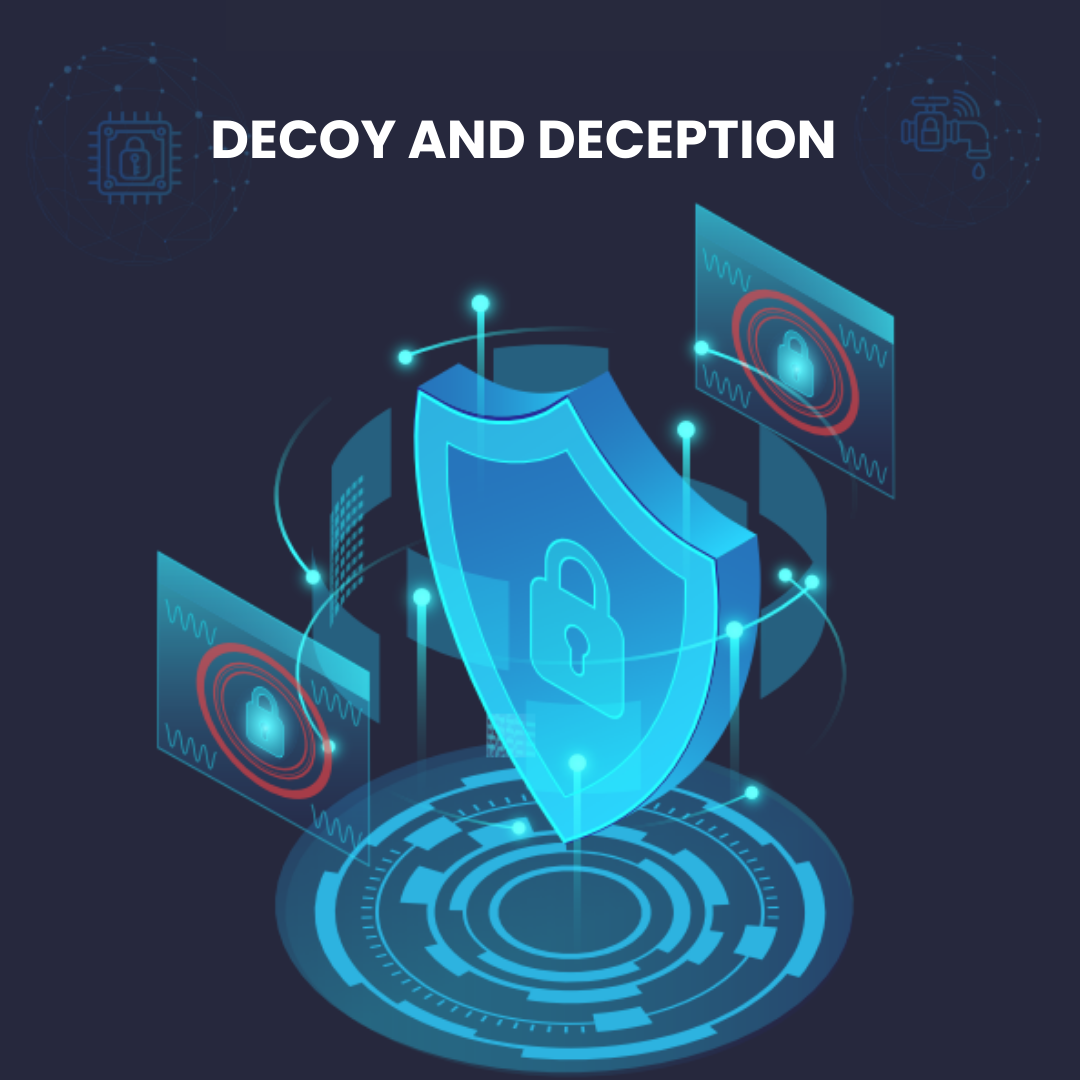 Sectrio Decoy and Deception
Reduce breaches, discover and prevent cyberattacks with Sectrio Decoy and Deception
What's Inside?
While targeting banks, adversarial entities often start in the dark through a multi-phase reconnaissance activity and then probe other services and systems. 63 percent of our banking honeypots have registered a rise in inbound reconnaissance activity and deployment of multi-stage malware deployers such as Bughatch and Bumblebee). Banks are also being probed extensively by hackers connected with the North Korean APT group Lazarus.
This is where the deception technology can help by leading cyber adversaries onto a parallel alley, a secure and isolated environment, where details such as assets of interest allow security teams to monitor their tactics, techniques, and procedures (TTP). The decoy infrastructure appears real to a hacker but is not running a live workload (honeypots) or decoy objects in real workloads you're already running (honey tokens).
Sectrio's deception technology incorporates hi-fidelity detection and engagement logic enabling security teams to stay well ahead of attackers. By representing itself as systems or services an attacker is interested in, but are not actually used in any business processes, Sectrio's Decoy and Deception solution alerts the security team to compromise activity without impacting the core digital assets, networks, and data.
Benefits of Sectrio Decoy and Deception
Works at three levels viz., perimeter, network, and endpoints to ensure all attacks are deflected

The attacker wastes time on the decoy while you get to study them and their work securely.

Increases the cost for the attacker while reducing that for the defender

The TTPs identified can be used to plug security gaps and improve the overall security posture

Decoys can be customized to make the lures more appealing and realistic for protection against targeted attacks
Proof of value: a top-3 bank in the APAC is today using our solution to secure its infrastructure.
Talk to us to set up a free demo and for a comprehensive threat and security posture assessment of your infrastructure.